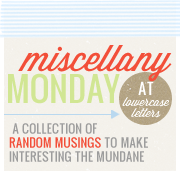 1. Candy is my weakness!
I love candy!
Thanks to these two trick-or-treating cuties, I have tons! I am doomed-I must throw it away.
2. The fair is here.
bleh...
I don't like the fair but nevertheless we are venturing out tonight. I hope we don't get shot or pick up a communicable disease ; ).
3. Last week I began training for a half marathon. My neighbor and I have been running together for a while with this in mind. We worked our way up to running 3 miles as our normal run and then we set out on our training schedule last week. I was
pumped
actually. Until....I broke my toe on Saturday : (. I don't know what that means for my half marathon but I am hoping it heals quickly an I can catch up the training.... we will see.
4.
Bowtique Bowtique is my name,

etsy

is the game.
That is what I wanted to share with yall. It's fun to be crafty. I enjoy it. I just find etsy-ing is impossible! If you sell and have any tricks please inform me! Right now I post and within an hour I am already several pages back. I don't get it. I'm getting it up and running slowly but surely in between meal times, playdates, cleaning and working on current orders. Here is the link to my etsy shop... Feel free to visit it, share it or even shop!
http://www.etsy.com/shop/bowtiquebowtique?ga_search_query=bowtique+bowtique&ga_search_type=seller_usernames
5. I hope you have a most fabulous week!